An exhilarating father-daughter VR artwork collaboration blending immersive animation, archive and live-action to celebrate Eden's rare neurological syndrome by opening up the fusty doors of perception into a world of VR and an old farmhouse deep in the French Pyrenees. The 'real' house has been home to Eden and Andrew Kötting on-and-off for over 30 years. In these rooms you walk amongst the artworks, memories and dreams of Eden, a visually impaired, neuro-divergent artist.
"The visionary climax to the collaboration between Andrew and Eden Kötting, from sea to forest to the cosmos, comes when you are strapped into a VR headset for a hallucinogenic hyper-reality tour" Iain Sinclair
Andrew and Eden Kötting, Produced by Tyke Films,  12minute VR experience
Free Entry, no advance booking, ticket or festival pass needed!
Playing as part of Folkestone Documentary Festival at The Brewery Tap Thursdays-Sundays from Thursday 19th October until Sunday 29th October 2023 as part of RECALL, a UCA Project curated by Bean
Supported by Screen South
Artists - Andrew and Eden Kötting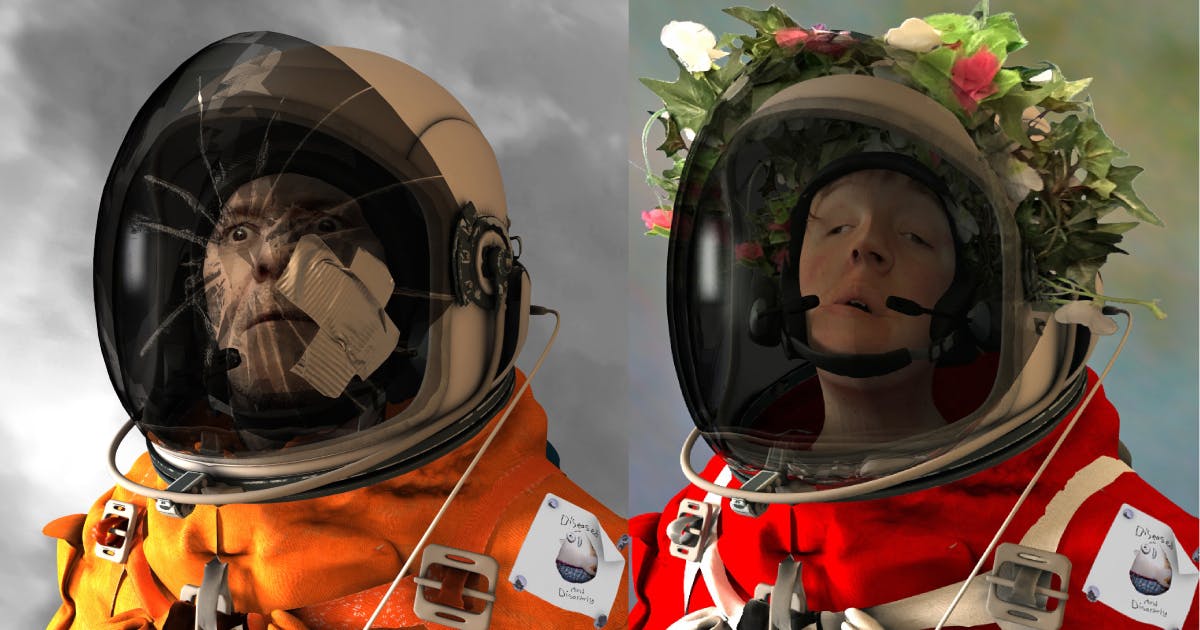 Event finished.