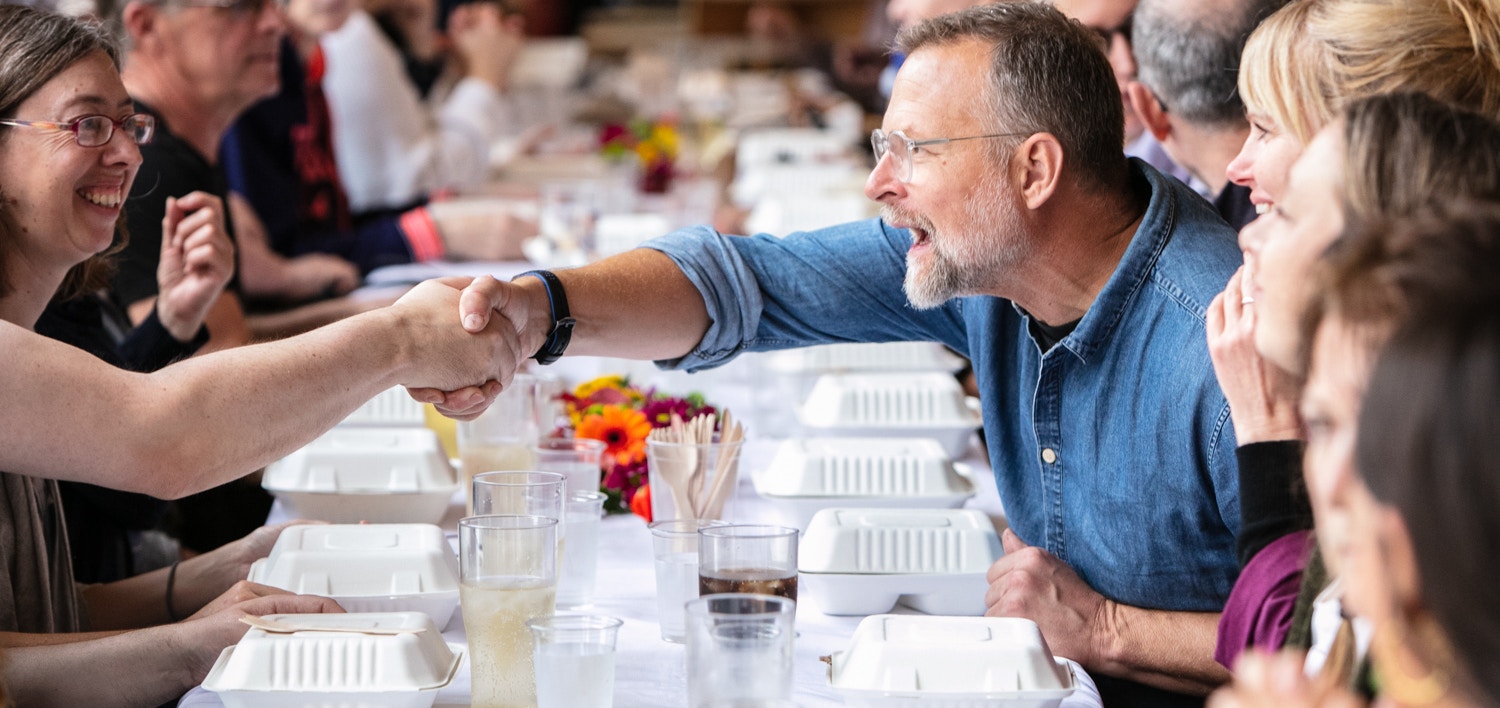 Folkestone Documentary Festival Industry Day
Friday 20th October
in partnership with BFI Doc Society, Screen South and BFI NETWORK South East
Calling local filmmakers, artists and doc-curious - want to get to know more about the UK documentary sector, who's funding independent non-fiction films and immersive projects and meet with other film creatives and potential new collaborators?
This free day of panels, round tables and friendly networking is for you. We'll be in conversation with talented filmmakers about  documentary shorts, features, and immersive/VR projects. Open to all, whatever level of experience.
Date: Friday 20th October, 1115pm-545pm
Venue: Quarterhouse, 49 Tontine St, Folkestone CT20 1JT
Book your place here - although participation is totally free, we advise early booking because places are limited, so don't miss out!
Any questions about the Industry Afternoon, or if you have any accessibility requirements to be able to attend, please email info@folkestonedocumentaryfestival.co.uk
Schedule:
10:45 - Doors Open
11:00 - 11:15 - Introductions
11:15 - 12:30 - Screening of Filmmaking Challenge entries
12:30-1:30 - Andrew Kötting Masterclass 
Join filmmaker and artist Andrew Kötting for a journey through his VR documentary exhibition The Tell Tale Rooms (showing during the festival at the Brewery Tap), followed by an account of his career moving through artist filmmaking, classic documentary, and now experimenting with VR. Kötting is best known for Gallivant, a road/home movie about a four-month trip around the coast of Britain.
The Tell Tale Rooms is an exhilarating father-daughter artwork collaboration which blends immersive animation, archive and live-action to celebrate Eden's rare neurological syndrome by opening up the fusty doors of perception into a world of VR and an old farmhouse deep in the French Pyrenees. The 'real' house has been home to Eden and Andrew Kötting on-and-off for over 30 years. In these rooms you walk amongst the artworks, memories and dreams of Eden, a visually impaired, neuro-divergent artist.
1:30 - 2:00 - Lunch break
2:00-3:00 - Creative pathways: shorts to feature docs (60mins)
Three talented directors (all alumni of the BFI Doc Society Fund) share their valuable and varied experiences from making short films across fiction and non-fiction and factual work to developing their first independent feature documentaries. How did they build their careers in a tough financial landscape for filmmakers, find like-minded collaborators to work with and develop their creative ideas?
Speakers include Jessi Gutch (Border Town), Ella Glendining (Is There Anybody Out There?) and Andy Mundy-Castle (White Nanny, Black Child).
Hosted by Hannah Bush-Bailey (BFI Doc Society Fund Film & Production Executive)
3:00-315 - Break
3:15 - 4:45 - Round Tables (90 mins)
Join a friendly roundtable session: introduce yourself to documentary commissioning executives (including Guardian Documentaries, Netflix Doc TalentFund.), connect with BFI Doc Society and NETWORK South East Talent Execs and chat  with award-winning doc filmmakers working in the field (including Jeanie Finlay from Glimmer Films, Natasha Dack from Tigerlily and Rebecca Mark Lawson from Tyke Films). 
4:45-5:45 - Talent Mixer hosted by BFI Doc Society x Film Hub South East (60mins)
Mix and match with your fellow filmmakers and creative storytellers working across the South East, meet new collaborators and chat with your local BFI NETWORK and Doc Society representatives. 
Supported By: